The Virtual Library of Historical Newspapers (BVPH), managed by the Subdirectorate General for Library Coordination under the umbrella of the Ministry of Culture and Sport, is a digital newspaper library where the public has access to an extensive, varied and growing collection of historical newspapers and cultural magazines in Spanish languages. Due to its size and the quality of its content, this newspaper library is one of the most important digitised newspaper projects to have been carried out in Spain, and is also of considerable significance on an international level. The organisation of its contents as well as its advanced features for searching within the text of publications make it an invaluable tool for historical, sociological, cultural and genealogical research.
The project is a result of cooperation between the Ministry of Culture and Sport, the autonomous regions and other institutions such as town and city councils, athenaeums, foundations, universities and private institutions that have allowed their historical newspaper collections to be digitised.
As of February 2019, this newspaper library offers about eight and a half million digitised pages that are free to read and are openly available.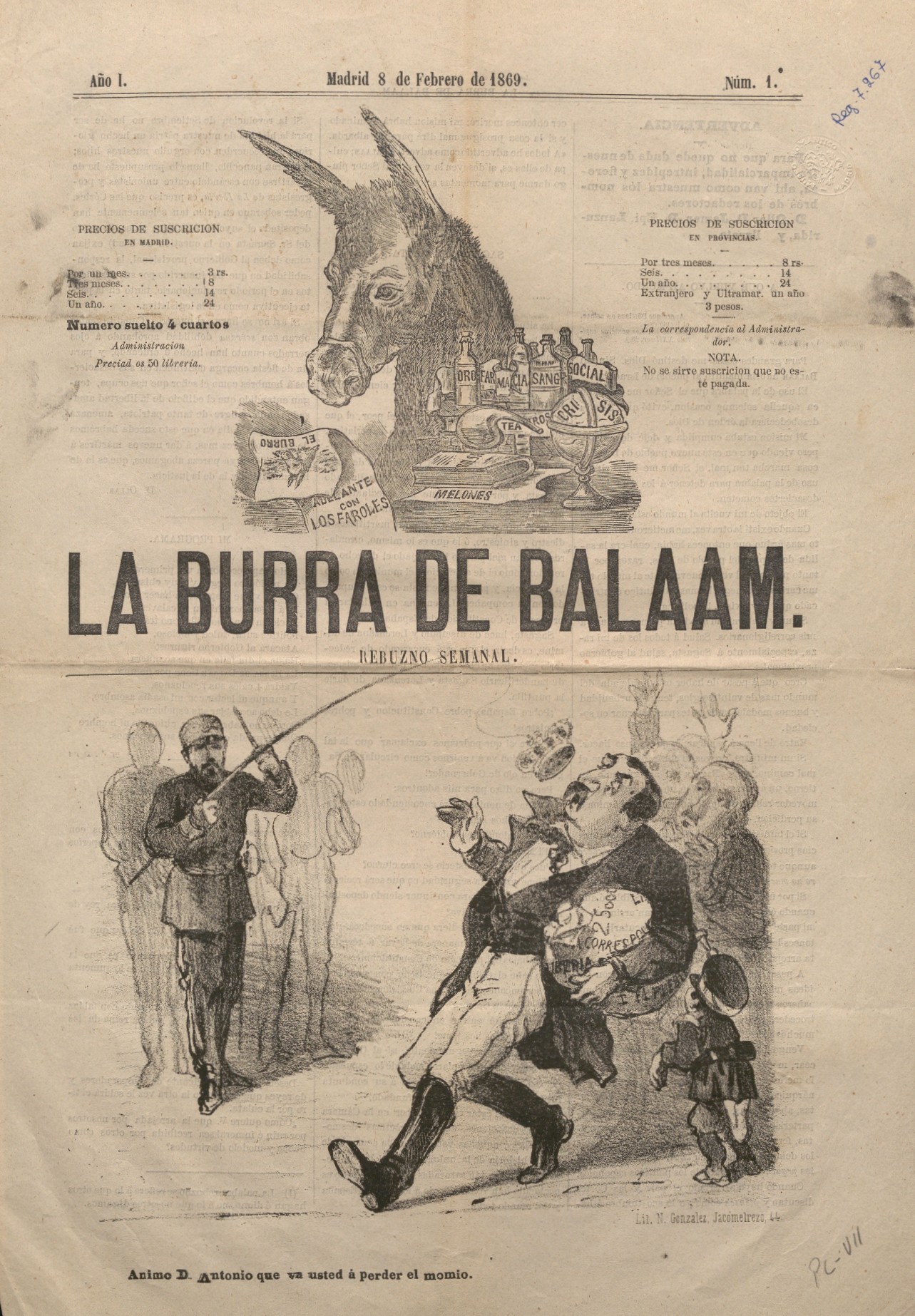 Se han incorporado a la Biblioteca Virtual de Prensa Histórica nuevas cabeceras, y números de cabeceras ya integradas en el portal de varias instituciones, como son: Museo Cerralbo, Museo del Romanticismo, Museo Nacional de Escultura, y de las Bibliotecas Públicas del Estado de Zaragoza y Valladolid. Con esta nueva carga, se han integrado 49 nuevas cabeceras y añadido números a dos ya existentes.
Se han incorporado a la Bibloteca Virtual de Prensa históricas nuevos números de cabeceras ya existentes en el portal, así como cabeceras nuevas procedentes de las Bibliotecas Públicas del Estado en Palma de Mallorca, Zaragoza, Logroño, León y Valladolidad, y de la Hemeroteca Municial de Madrid. Sumanos más de 35.000 números nuevos al portal.